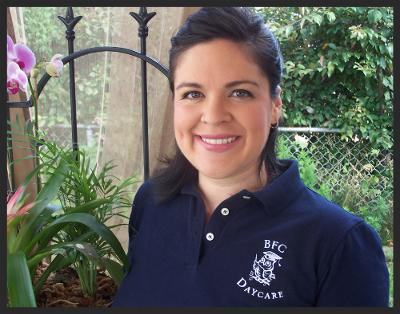 Angela Salas (Ms. Angie) - Educational Director
Ms. Angie's multiple professional perspectives about early childhood development created the foundation under which the idea for BRILLIANT FUTURES LEARNING CENTERS came to fruition. Ms. Angie is an experienced professional with advance degrees and certifications in various fields:
Ms. Angie holds a Master's degree in Early Childhood Studies (MSECS), and is a certified Observer and Trainer with the National Association for Family Child Care (NAFCC). Her first site, BRILLIANT FUTURES DAYCARE & PRESCHOOL, is the only NAFCC Nationally Accredited program in Bronx, New York.
Ms. Angie also holds a Master's Degree in Nutrition and is a Registered Dietitian with specialization in young children. She has a deep understanding about the nutritional needs for growing healthy minds and bodies. Her tools as a knowledgeable nutrition professional assures her programs' menus are balanced to meet the needs of the individual children with a focus on obesity prevention and optimal motor development.
Ms. Angie is a Certified Trainer and Professional Coach with the New York State National Association for the Education of Young Children (NYSNAEYC). She has the expertise to create high-quality early learn curriculum to support early development through enriching learning experiences.
It is Ms Angie's goal to create the highest quality levels in early care for NYC children.
Copyright Brilliant Futures Corporation