Welcome
BFLC Pelham Gardens prepares young minds to be curious collaborators of their learning, and to think outside of the box.
A Reggio-Emilia inspired preschool,
with an amazing nature-play environment and quality child-directed curriculum.
Our free DOE UPK for ALL preschool is designed exclusively for your 4 year old.
BFLC Pelham Gardens
offers the highest quality early childhood education for our NYC communities.
OPEN ENROLLMENT Every Year use DOE NYC Website
Please visit: http://schools.nyc.gov/ChoicesEnrollment/PreK/default.htm
Select DOE # 11XBBS
NOTE:We offer a comprehensive after-school/no-school program for working families.
Because we know it takes a village!
Additional services offered to UPK participating kids:
Early Drop Off Services (7:30AM)
After-School Services (2:20 PM to 6:00 PM)
Comprehensive Services (Early Drop Off/After-School/ No School Mandated DOE Days)*
* Check School Calendar for more details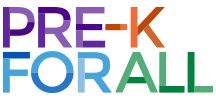 © 2017 B

rilliant Futures Corporation. All rights reserved.